A multifunctional travel bag orginazer in your convenience
To keep your essential items orginazed and make it easy to access.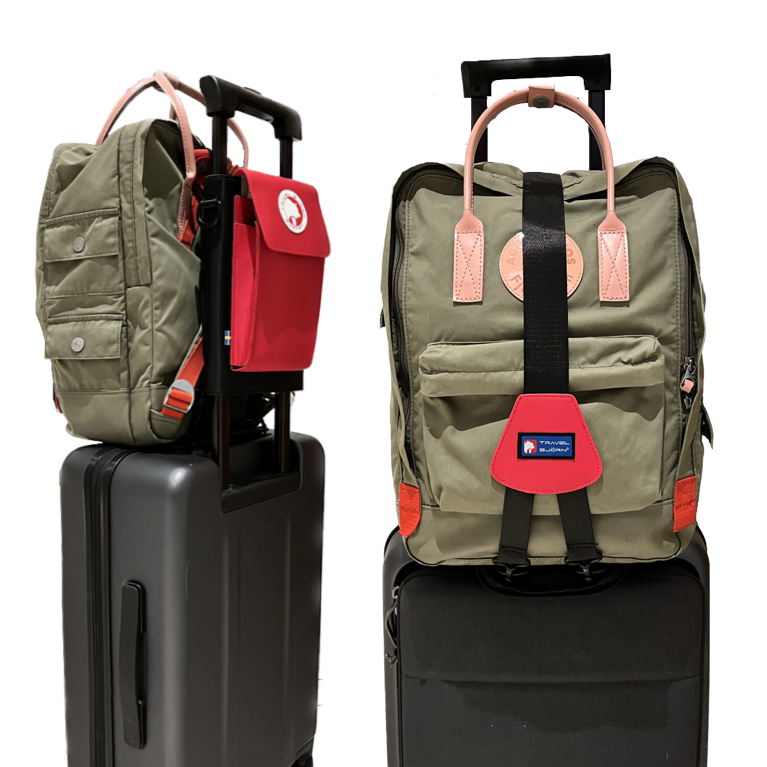 Secures your 2nd Bag/Coat/Pillow and give you free hands.
Design to change it to crossbody bag.
Personalize Travel Bag for Traveling
Travel Bag has multiple straps and slots to personalize your travel bag during traveling. With the strap on the back, it becomes excellent to slide over the luggage and bring a connection with your jacket or neck pillow. The strap on the side is ideal for adjusting the travel bag and attach to your rolling luggage for more effortless mobility. Travel Bag is a convenient and compact size for your companion travel.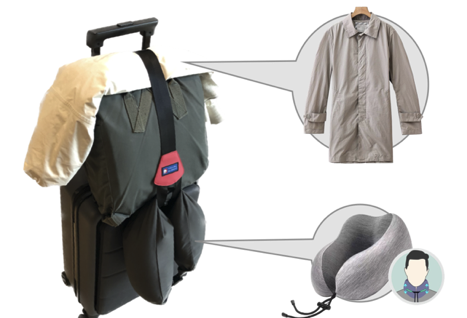 Comfortability and Durability
Comfortable strap with easy to adjust provides maximum support to be attached to your rolling luggage or in front of your body. Breathable and adjustable shoulder straps relieve the stress on your shoulder. In addition, we designed it with a minimum weight to offer you the feeling of barely feeling the weight. Travel Bag is not easy to get wet and ensures prolonged lasting usage.
Conveniences in Organizing
Travel bag with three separate compartments. The front compartment to personalize your travel bag. The middle compartment is the hidden theft-proof detector pocket designed in the middle against the wearer's body or travel bag handle. The middle slot is installed with the anti-pick pocket. The anti-pick pocket gives you extra safety in storing valuables. A valuable item such as credit cards, debit cards, and money while traveling, so no one can get into it without your awareness. The back compartment is the adjustable compartment to combine with your rolling luggage or transform into a travel body companion. 
Multi-Compartment and Pocket
Front Comparent (PU-Leather): fits phone, cards, boarding pass, and pen.
Quality: PU leader + Waterproof nylon

Size: H22 x W16

Design right
Make order today and you will get following products for free which is worth 19 Euro.
Multifunctional Travel Bag
For better way out to the world – we invented it.